Fertilizers: An In-Depth Introduction

11-Sep-2023 to 13-Sep-2023 | Start Time: 8:00AM London / 11:00AM UAE / 3:00PM Singapore
Course Overview
---
The fertilizers industry has entered into an even more challenging scenario as the world population continues to grow rapidly and economies develop significantly, resulting to increasing demand for food. Coupled with a greater focus on sustainable agriculture, the market needs to find opportunities to protect its competitive and critical position while amplifying the important role it plays in food security and other key applications.

ICIS is delighted to share with you a new addition to our world-class training course portfolio – Fertilizers: An In-depth introduction training course. Built for international market professionals while looking at defining trends regionally, this course offers everything you need to know about fertilizers.
Why attend this course?
---
Unique content offering
ICIS takes pride in offering a course that is not widely available in the market. The course will tackle an across-the-board overview of the fertilizers industry from agriculture basics and LNG as feedstock to specific commodities such as ammonia, urea, phosphates, potash and sulfuric acid.
Delivered by market leaders
ICIS collaborates with Proagrica, a leader in connecting the global agriculture market. With their expert knowledge, you will take away invaluable insights into what Fertilizers is all about.
Data-driven insight
The course is built around ICIS' and Proagrica's data expertise and intensive market research offering delegates a unique learning opportunity.
Engage with the experts live in the comfort of your home or office
All sessions will be accessed virtually from your computer, tablet or mobile, giving you the flexibility of taking the course at your chosen location and device.
Who should attend?
---
The course is suitable for all professionals working in the fertilizers industry who would like to get a solid understanding of the market including, but not limited to, the following groups:
Purchasing/Procurement
Traders
Marketing
Supply chain/Operations
Market analyst/Strategic planning
Management roles
Want to discover more to see if this course is suitable for you or need more information? Reach out to a member of our team.
Course fees
$1,200 (+UK VAT at 20% if applicable)*

11-13 September 2023 | 8.00AM London / 11.00AM UAE / 3.00PM Singapore (EMEA/GST/Asia)
REGISTER HERE (11-13 September 2023)

*NB: Please enter your VAT number (or local equivalent) on our payment page, otherwise UK VAT at 20% will be applied. Customers based in the UK will be charged UK VAT at 20% whether or not a VAT number is provided.
What to expect in the virtual training?
---
All sessions will be accessed virtual from your computer, tablet or mobile, giving you the flexibility of taking the course at your chosen location and device.
Live and interactive sessions
Understanding the relevance of getting access to information real time, the course will be delivered live including interactive sessions providing you with a platform to engage with trainers and other delegates.
The course will run over 3 days with a total of 9 hours of tuition time.
Revamped format and new topics
The course composes of three modules including basic building blocks of fertilizers, unique insights into agriculture, and specific commodity-led discussions such as ammonia, urea, and phosphates to name a few.
Trainers
---
Ben Hatton – Key Account and Sales Manager, Proagrica
Ben specialises in crop management software solutions for farmers and those that advise them. Based in the UK, Ben has been involved with agriculture for over 20 years having trained initially in land management following a career in the RAF. Latterly, he was involved with estates and farms who were applying for grant funding for agri-environmental schemes.
Today, Ben works across the Proagrica business as it continues to access and leverage data that can increase productivity and profitability in the industry.
Julia Meehan – Managing Editor, Fertilizers, ICIS
Based in Surrey, in the UK, Julia has worked in the global chemicals and fertilizer industries for over 25 years and has extensive experience of chemicals and fertilizers on an international scale.
Her current responsibilities include leading the global fertilizer team and supporting ICIS weekly coverage of urea and nitrates. She has also worked on ICIS coverage of sulphur, sulphuric acid and phosphates.
Before joining ICIS, Julia worked at Mobile Oil in the international re-sale chemical division based in Clements Inn, London.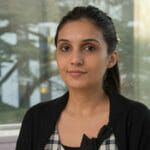 Deepika Thapliyal – Deputy Managing Editor, Fertilizers, ICIS
Deepika Thapliyal is the Deputy Managing Editor – Fertilizers at ICIS, based in London. She has been covering the nitrogen market, particularly urea, for over 10 years.
Her current responsibilities include daily and weekly coverage of urea, and managing members of the fertilizers team. She has also worked on ICIS coverage of nitrates and potash.
Deepika previously worked as a news correspondent and anchor at New Delhi Television (NDTV Profit) and Newswire18 in Mumbai for over five years.
Sylvia Traganida – Senior Editor, Phosphates, ICIS
Sylvia Traganida is a senior editor with ICIS and covers the global phosphates market since joining the company in 2012. She is also leading the fertilizer's team podcast output.
Sylvia has 15 years' experience of financial reporting in the shipping and mergers and acquisitions sectors following studies at Cardiff University and Nottingham Trent University.
Andy Hemphill – Senior Editor – Fertilizers, ICIS
Andy Hemphill is Senior Markets Editor for sulphuric acid and potash at London-headquartered International Commodity Intelligence Services (ICIS). Before joining ICIS, Andy worked as a public relations consultant for several arms of the Michelin Group, among other organisations.
He started his career in editorial in local news, before moving into business-to-business journalism after two years.
He has also worked in the aviation industry, as part of editorial for Flight International and Airline Business magazines – part of FlightGlobal.
Andy has a BA in Journalism from the University of Central Lancashire, and grew up in a village north of Birmingham.
Erica Sesay – Senior Editor, ICIS
Erica Sesay is a Senior Editor at ICIS, covering the sulphur and ammonium sulphate markets for over two years.
She has seven years of experience in commodities market reporting, previously covering the metals and mining industries.
Alex Froley – Senior Analyst – LNG, ICIS
Alex Froley has been following the global gas and power markets for 20 years, working as an analyst, journalist and editor.
He is currently a senior analyst on the ICIS LNG Edge team, focusing on ship-tracking and daily market developments as well as the development of the LNG Edge information platform. He has presented at industry events in London, Houston and Qatar amongst other locations, and led both internal and external training sessions.

Manuja Pandey – Markets Editor, Fertilizers, ICIS
Manuja Pandey is the markets editor for nitrate fertilizers at ICIS and covers the global market since joining the company in May 2022.
Manuja has over 12 years' experience of financial and corporate reporting in a news wire and a mainstream financial daily in India.

She has a diploma in Journalism from the Bombay College of Journalism, and has done her Masters in Biological Sciences from the Indian Institute of Science.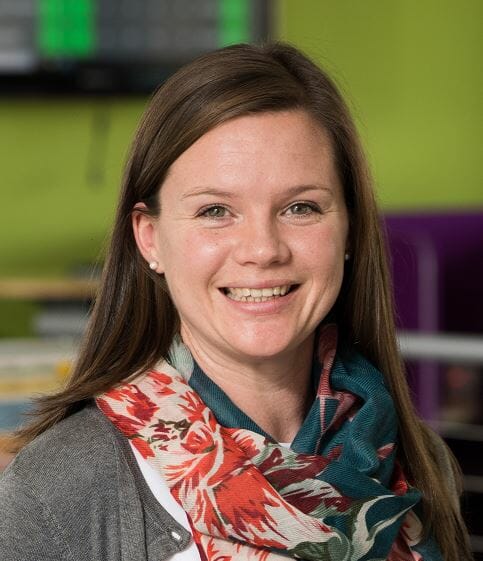 Charley Burnell, Sentinel Product Manager, Proagrica
Charley specialises in fertiliser and plant protection product compliance for crop management software solutions, for growers and for those who advise them. Before coming to Proagrica, she managed soil sampling and scanning services for a precision farming service provider, advising farmers on fertiliser choice and creating variable rate application maps for thousands of hectares per year.
FACTS and BASIS qualified, her on-farm experience allows her to ensure that software solutions meet the reality of modern agriculture so that growers can leverage their data to increase productivity and profitability.
Bespoke Training Solutions
---
ICIS works alongside our customers to create bespoke training courses that mould our expertise and your specific needs. We'll pinpoint the current expertise of your employees, areas for improvement, and your business goals, and develop a training course that will bring tangible benefits to your business.

Our custom training courses are delivered as interactive workshops, focusing on the products, concepts and issues that are most relevant and beneficial to you.
Save money on transportation and accommodation, with training at a convenient location
Flexibility – you determine the length and duration of the sessions
Interactive workshops with hands-on exercises, to reinforce key skills, techniques and concepts
Take-away the course materials, presentations and background information for future reference
To enquire about in-house training for this course please click here and a member of our team will get back to you.
Get in Touch
If you want to find out how our decision-making tools can help you navigate market shifts, contact us today. Simply fill in your details, submit the form and a member of our team will get in touch with you.