ICIS global Petrochemical Index (IPEX) plunges to November 2003 level
LONDON — The ICIS Petrochemical Index (IPEX) plunged in April as the impact of the falling oil price and coronavirus-driven demand destruction slammed the sector.
The global index stands at a level last seen in November 2003 and is just below that in January 2009.
Each of the regional components of the global index fell sharply month on month as petrochemical and plastic prices fell across the board. The index charts the largely contract and average monthly price movements of a basket of the 12 major petrochemicals and plastics.
Aromatics prices fell steeply and quickly in April as the falling value of naphtha worked its way through the regional markets. Petrochemicals prices are impacted by the drop in crude oil and the negative market sentiment of oversupply as coronavirus lockdowns across large areas of the globe hit downstream and end-use product demand.
"While there are some bright spots of increased demand for certain chemicals and plastics important for the protection of human health, the overarching price trend for petrochemicals and plastics is down due largely to oversupply" according to Nigel Davis, Insight Editor at ICIS.
Some of the polymers have been least affected by the lockdowns although in terms of price, the drops for products such as polypropylene in the US and polystyrene in Europe were still in the 5-6% range.
"There were no price increases for products used to compile the IPEX in April," added Davis.
Contracts yet to settle for April are: US paraxylene, US polyethylene, and Asia paraxylene.
About ICIS
---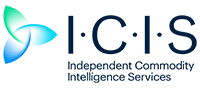 ICIS is a trusted source of global commodity intelligence for the energy, chemical and fertilizer industry. We are a division of RELX, a FTSE 15 company with a market cap of £39.3 billion and an employee base of over 30,000 experts across 40 countries.
At ICIS, we help businesses make strategic decisions, mitigate risk, improve productivity, and capitalise on new opportunities. We make some of the world's most important markets more trusted and predictable by providing data services, thought leadership and decision tools. As a result of our unmatched global presence, we can deliver targeted connected intelligence to influence thousands of decisions across supply chains every single day. We shape the world by connecting markets to optimise the world's valuable resources. With a global team of more than 600 experts, ICIS has employees based in London, New York, Houston, Karlsruhe, Milan, Mumbai, Singapore, Guangzhou, Beijing, Shanghai, Dubai, Sao Paulo, Seoul, Tokyo, and Perth.
About RELX
---
RELX Group is a global provider of information-based analytics and decision tools for professional and business customers. The Group serves customers in more than 180 countries and has offices in about 40 countries. It employs over 30,000 people, of whom almost half are in North America. The shares of RELX PLC, the parent company, are traded on the London, Amsterdam and New York Stock Exchanges using the following ticker symbols: London: REL; Amsterdam: REN; New York: RELX. The market capitalisation is approximately £39.3bn, €45.7bn, $54bn.
About IPEX
---
The ICIS petrochemical index tracks the movement of 12 major petrochemicals and polymers: ethylene, propylene, butadiene, benzene, toluene, paraxylene (PX), polyethylene (PE), polypropylene (PP), styrene, polystyrene (PS), methanol and polyvinyl chloride (PVC) with the regional indexes weighted by capacity.
Global and regional IPEX data are available here.
The ICIS Petrochemical Index methodology is available here.
Media contact
---
Roberto Chiarotti
BCM Public Relations
T: +44 (0)203 744 0447
r.chiarotti@BCMpublicrelations.com