Most US chemicals & energy businesses will meet 2021 climate targets, ICIS survey reveals
Houston, 31 August 2021: 86% of US chemical and energy companies accept that it is their responsibility to reduce their climate impact, shows a survey of over 1,000 executives within the global energy and chemicals sectors carried out by ICIS, a global source of independent commodity intelligence.
Historically, firms have been criticized for implying that managing the climate change impacts of their products is the responsibility of the consumer, or government. The results of this survey point to a generational shift occurring within the industry and an acceptance of ownership and that change is necessary.
66% of firms surveyed said that they have publicly stated climate change reduction targets (compared to a global average of 53%), while half said that the biggest incentive for meeting climate change reduction targets was because it is morally correct. In comparison, just 8% of companies in the US are spurred on by profit – the lowest level of any country surveyed.
96% of energy and chemicals companies in the US say they will meet their climate targets this year, showing a higher confidence than the global average of 64%. Nevertheless, 34% of respondents in North America expect to spend over 10% of turnover in next 12 months, and more than half expect to spend more than 25% of turnover to comply with climate change regulation. The survey findings suggest that regulation is something that is most concerning for businesses in the US, with 42% of respondents from the country saying that regulations set out by governing bodies was the single largest incentive for meeting targets, compared to a global average of 21%.
It's impossible to know how much firms should spend or how much will actually be required, but it does highlight that firms expect regulatory pressure on sustainability to remain high given elevated, and rising, levels of public scrutiny upon them.
The survey findings also suggest that there are areas where industry may be underestimating the size of the challenge. This is particularly true when it comes to the challenge of plastic waste and recycling.
Nearly two-thirds of chemicals firms worldwide think that it will take two years at the most to tackle the globe's plastic waste problems.
Looking at the current state of waste collection capacity, including the ability of depleted public coffers to fund improvements, issues with contamination that hamper recycling rates, and the fact virgin capacity expansion continues to outpace the growth in recycling capacity, there may be an oversimplification of the global plastic waste challenge.
The US, in particular, lags behind Europe and Asia on plastic recycling.
Part of the challenge may be the novelty of these markets to the majority of those in the industry. As a first step, any company seeking to set sustainability targets – particularly around recycling – needs a detailed understanding of these markets. This includes global supply/demand factors, market structures, barriers to, and opportunities for, growth, costs throughout every step of the chain, and lead times. Only then will it be able to set meaningful targets.
About ICIS
---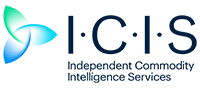 ICIS is a trusted source of global commodity intelligence for the energy, chemical and fertilizer industry. We are a division of RELX, a FTSE 15 company with a market cap of $59 billion and an employee base of over 30,000 experts across 40 countries.
At ICIS, we help businesses make strategic decisions, mitigate risk, improve productivity and capitalise on new opportunities. We make some of the world's most important markets more trusted and predictable by providing data services, thought leadership and decision tools. As a result of our unmatched global presence, we can deliver targeted connected intelligence to influence thousands of decisions across supply chains every single day. We shape the world by connecting markets to optimise the world's valuable resources. With a global team of more than 600 experts, ICIS has employees based in London, New York, Houston, Karlsruhe, Milan, Mumbai, Singapore, Guangzhou, Beijing, Shanghai, Dubai, Sao Paulo, Seoul, Tokyo and Perth.
About RELX
---
RELX Group is a global provider of information and analytics for professional and business customers across industries. The Group serves customers in more than 180 countries and has offices in about 40 countries. It employs approximately 30,000 people of whom almost half are in North America. RELX PLC is a London listed holding company which owns 52.9% of RELX Group. RELX NV is an Amsterdam listed holding company which owns 47.1% of RELX Group. The shares are traded on the London, Amsterdam and New York Stock Exchanges using the following ticker symbols: London: REL; Amsterdam: REN; New York: RELX and RENX. Total market capitalisation is approximately £35bn | €39bn | $46bn. www.relx.com.
About the research
---
The research, commissioned by ICIS, surveyed 1,003 CxOs and Heads of Sustainability working in the chemicals and energy sectors in seven different markets – UK, Germany, France, Middle East, North America, Asia and Brazil. It surveyed business leaders on a range of topics, including doing business with purpose, sustainability and climate impact and digital transformation.
Media contact
---
Charlie Earlam, Rostrum
Email: c.earlam@rostrum.agency
Tel: +07789 202 494
Sadia Begum
Email: c.earlam@rostrum.agency
Tel: +07800 915 866
Anie Begum
Email: anie.begum@icis.com
Tel: +07970 967193
Please click here to read the full report.