Energy long-term power forecast 2050

Actionable insight, delivering unparalleled accuracy and precision
How can ICIS help?
The ICIS Long-Term Power Forecast 2050 is the only power price forecast that integrates a market leading carbon model. The ICIS power team is unique in looking at the power market, building on some of the tried and trusted methods to produce a robust model for power price forecasting, supported by the ICIS power pricing team who have tracked power prices for over 40 years.
Supports the internal modelling capabilities by providing an external benchmark for price forecasts
Provide price forecast to evaluate investment cases; Provide consistent forecasts for the whole of Europe for most technologies
Evaluate future possible market developments of new technologies (Hydrogen, CCS, electrification, batteries) to define company strategy and investment areas
Support the valuation and determination of key growth markets in terms of capacity build of renewable, gas, hydrogen, and battery assets to enter the most profitable markets in the future
Build a more secure, sustainable and profitable future for your business and your markets
Our energy long-term power forecast 2050 solution provides
In-house renewable and gas investment model to determine long-term capacity build-out by country based on costs and market prices
Capacity assumptions underpinned by a power plant database for a unit-by-unit view of retirements & additions for coal/lignite/gas/nuclear
Wholesale price and renewable capture price forecasts to 2050, with hourly granularity
Breakdown of national power demand by sub-sector, including hydrogen demand
Meet the team
Matthew Jones
Senior analyst – EU Carbon & Power Markets

matthew.jones@icis.com

Matthew provides quantitative & qualitative analysis of a range of European power markets, with a focus on EU regulatory developments and the UK.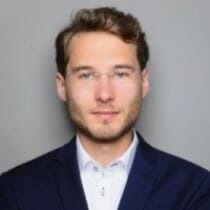 Sebastian Braun
Senior Analyst – EU Power & Carbon Markets

sebastian.braun@icis.com

Sebastian leads our modelling team for power and carbon markets and delivers country focused analysis for Austria and technology-focused analysis on hydrogen.

Stefan Konstantinov
Senior Analyst – EU Power & Carbon Markets

stefan.konstantinov@icis.com

Stefan provides quantitative & qualitative analysis on European power markets for our power analytics solutions. He brings more than 10 years of experience & focuses on Italy and Eastern Europe.