Strategic insight empowering informed decisions
The global landscape is shifting, challenging us to adapt to current conditions while anticipating the needs of tomorrow. In fast-moving markets, planning ahead with confidence relies on swift access to trusted data and intelligence.

Gain transparency where it matters the most, with a holistic view of global value chains from over 750 experts embedded in key markets around the world. Make smarter decisions through our subscriber platform ICIS ClarityTM, or with Data as a Service (DaaS) seamlessly integrated into your analytics and operational systems, and unlock limitless potential.

ICIS intelligence has been shaping commodity markets for over 150 years and is trusted by governments, industry bodies and regulators worldwide. We have been part of RELX, a FTSE-15 data and analytics company since 1994.
READ MORE
Maximise potential with an enhanced digital solution
Benefit from instant access to price assessments, reports and forecasts, a dedicated news channel and supply and demand data, accessed via our subscriber platform, ICIS ClarityTM or Data as a Service channels.
ICIS Foresight
Unlock a complete view of historic, current & future market conditions with price forecasts and insight from market experts.
ICIS Hindsight
Optimise decision-making with a visualisation of past price trends and cycles using detailed historical data.
ICIS Insight
Enhance market visibility with a comprehensive overview of what is happening right now across multiple commodities.
Featured capabilities
Market analysis
Expert analysis of movements in pricing, supply and demand, changes in regulation and all the issues impacting markets.
Dedicated news channel
The latest market news, including real-time updates and alerts on outages and disruptions, all in one place.
Price assessments and reports
Independent reports on market trends and price history analysis, with customised alerts when prices change.
Price history
A comprehensive archive of past prices revealing historical patterns that inform current and future trends.
Price forecasts*
An expert view on how prices will evolve up to 18 months ahead.

*Only available with Foresight
Price driver analytics
A unique combination of interactive analytics tools featuring downloadable charts and impact commentaries from ICIS' global market experts.
Supply and demand data
An integrated view of the supply chain showing current production across regional and global markets
Margin analytics*
A clear picture of current margins across individual markets based on thousands of data points.

*Only available with Foresight
ICIS Data as a Service
Streamline processes and optimise performance in dynamic Chemical and Energy markets


Unravel the complexities of interconnected global markets with ICIS ClarityTM
Track market trends and make smarter decisions in fast-moving markets with ICIS ClarityTM, our subscriber platform delivering market reports, data dashboards, price assessments, news articles and custom reports, for global petrochemicals, energy, sustainability and fertilizer markets.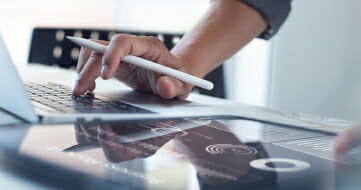 Instant access
Stay ahead of emerging trends with instant access to the latest market data, expert insight and analytics updated in real time.
One consolidated market view
Maximise opportunities with a holistic analysis of markets, regulatory and political drivers and the latest view of supply and demand chains including live disruption tracking.
Efficient market monitoring
Identify and react to market opportunities as they happen. Boost productivity and make smart decisions quickly with easily accessible data and insights delivered seamlessly across different workflows and systems.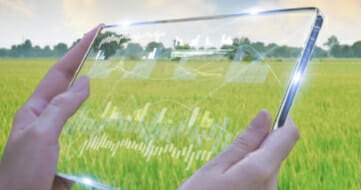 Forward-looking intelligence
Plan ahead confidently and optimise decision-making with 18-month price forecasts, plus the latest price and market intelligence, and analysis of events in real time.

Access the latest data and analysis of market trends, price fluctuations and supply and demand dynamics across chemicals, energy and sustainability.

ICIS Foresight – Base Oil Asia-Pacific
Buy, plan and negotiate more effectively with 18-month price forecasts and analytics. Monitor cost pressures and identify early signs of production shifts.
Contact us
Partnering with ICIS unlocks a vision of a future you can trust and achieve. We leverage our unrivalled network of industry experts to deliver a comprehensive market view based on trusted data, insight and analytics, supporting our partners as they transact today and plan for tomorrow.