NSE will launch Brent Crude Oil in Commodity Derivatives Segment with ICIS market data
LONDON, February 28, 2019: National Stock Exchange of India Ltd (NSE), the leading stock exchange in India, will launch its inaugural crude oil contract on 1st March, and has signed an agreement with ICIS, a leading global market information provider for the energy and petrochemical markets, to license its BFOE (Brent-Forties-Oseberg-Ekofisk) market data.
NSE has worked closely with ICIS to design a robust system that brings international best practice to help customers in India to access global crude markets. As part of the daily compilation of the index, NSE is licensing ICIS BFOE assessment data, which is produced five times a day in accordance with established ICIS methodologies.
The ICIS BFOE assessment data complies with the standards and principles set by the International Organization of Securities Commissions (IOSCO). ICIS BFOE data is audited annually; the most recent audit taking place in October 2018.
Mr. Vikram Limaye, MD and CEO, NSE said, "NSE is dedicated to deepen the Indian commodity markets by providing convenient and cost effective onshore hedging products. India being the third largest consumer of crude oil in the world, after the United States and China required an efficient hedging mechanism, this product will provide an opportunity to market participants for accessing the global crude oil markets and hedging their risk."
Dean Curtis, Managing Director, ICIS, said, "We are pleased to partner with the National Stock Exchange of India as the energy data provider of choice, reflecting the fact that ICIS continues to meet the high standards expected by the market and set by international regulators. Together, we look forward to assisting the development of oil benchmarks in India and supporting market participation and effectiveness."
NSE shall launch two cash settled futures product – 100 barrel Brent Crude Oil Futures and 10 barrels Brent Crude Oil Mini Futures. The trading period for both these Futures will be between Monday to Friday and the trading session would be 9:00 am to 11:30 pm/11:55 pm IST* (*based on US daylight saving time period). The initial margin on this contract would be Min. 4 % or based on SPAN whichever is higher.
ICIS BFOE data is seen as global standard and is licensed by other international exchanges. In the commodity derivatives segment, NSE has earlier launched futures contracts in gold and silver. The exchange also received SEBI approval to launch futures contracts in copper.
About ICIS
---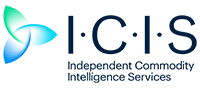 ICIS is a trusted source of global commodity intelligence for the energy, chemical and fertilizer industry. We are a division of RELX, a FTSE 15 company with a market cap of £39.3 billion and an employee base of over 30,000 experts across 40 countries.
At ICIS, we help businesses make strategic decisions, mitigate risk, improve productivity, and capitalise on new opportunities. We make some of the world's most important markets more trusted and predictable by providing data services, thought leadership and decision tools. As a result of our unmatched global presence, we can deliver targeted connected intelligence to influence thousands of decisions across supply chains every single day. We shape the world by connecting markets to optimise the world's valuable resources. With a global team of more than 600 experts, ICIS has employees based in London, New York, Houston, Karlsruhe, Milan, Mumbai, Singapore, Guangzhou, Beijing, Shanghai, Dubai, Sao Paulo, Seoul, Tokyo, and Perth.
About National Stock Exchange Of India Limited (NSE)
---
National Stock Exchange of India Ltd. (NSE) is the leading stock exchange in India and the second largest in the world by nos. of trades in equity shares from January to December 2018, according to World Federation of Exchanges (WFE) report. NSE was the first exchange in India to implement electronic or screen-based trading. It began operations in 1994 and is ranked as the largest stock exchange in India in terms of total and average daily turnover for equity shares every year since 1995, based on SEBI data. NSE has a fully-integrated business model comprising exchange listings, trading services, clearing and settlement services, indices, market data feeds, technology solutions and financial education offerings. NSE also oversees compliance by trading and clearing members with the rules and regulations of the exchange. NSE is a pioneer in technology and ensures the reliability and performance of its systems through a culture of innovation and investment in technology. NSE believes that the scale and breadth of its products and services, sustained leadership positions across multiple asset classes in India and globally enable it to be highly reactive to market demands and changes and deliver innovation in both trading and non-trading businesses to provide high-quality data and services to market participants and clients.
For more information, please visit: www.nseindia.com
Media contact
---
Ben Wetherall
Head of Gas & LNG
Tel: +4420 7911 1786
Email: ben.wetherall@icis.com