Connect. Engage. Learn.
ICIS conferences and events bring together communities from across the value chain within the chemical and energy sectors.

Through our virtual, hybrid and face-to-face events, we aim to create a space to support, inspire and interact with our community networks.

With the safety and welfare of our customers and colleagues our utmost priority, we are gradually re-introducing face-to-face events towards the end of 2021 in a hybrid format, enabling local audiences to meet in-person while providing an interactive virtual event experience for those unable to travel or with safety concerns. ICIS is proud to have supported our communities through the pandemic by providing a space to connect, engage and learn.
17th ICIS Middle Eastern Base Oils & Lubricants Conference
10 – 11 October 2022
Ritz-Carlton Jeddah, Saudi Arabia
16th Pan American Base Oils & Lubricants Conference
1-2 December 2022
Hyatt Regency Jersey City, United States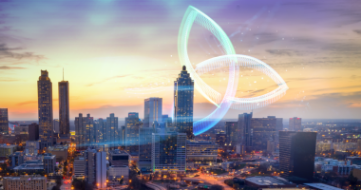 ICIS Recycled Polymers Conference | North America
7-8 December 2022
Westin Peachtree Plaza Atlanta, United States
Why attend an ICIS conference?
Unparalleled networking opportunities
From major industry conventions attracting 600+ attendees to Virtual Conferences utilising the best in AI matching technology, we provide the optimum environments to build your networks and grow your business.
Expert industry speakers
Our team of dedicated conference researchers and producers secure the high-profile speakers from the most influential companies in the world, covering topics from across the full value chain.
Global reach
With offices in 15 major world cities, we have access to the latest regional market developments and global industry trends. Our virtual conferences are ran for particular time-zones so regions are catered for.
Access a wealth of industry insights
Our conferences provide market information that will seamlessly help you navigate the complex and volatile commodity markets using our trusted data and dynamic insights. We pride ourselves on guaranteeing crucial insights.
Customer satisfaction
With average NPS scores for virtual conferences (~50), our events portfolio has continued to earn a reputation as the gold standard within our industries.
Get in Touch
To find out more about attending one of our events or partnership opportunities, contact our team