ICIS Innovation Awards 2023 winners celebrated
London, 17 October 2023 – Arkema has won the ICIS Innovation Awards 2023 for its innovative initiative to recycle monomaterial shoes in collaboration with footwear group ON.
Judges from BASF, Barentz, NNFCC, Arkema, CEFIC and ICIS looked through over 54 individual entries for the award categories.
The categories and winners are:
Best Product Innovation from a large company and overall winner: Arkema – Recycling of monomaterial shoe in collaboration with footwear group On.
Best Product Innovation from an SME: Viridis Chemical Company – Commercial Scale Bio-based Ethyl Acetate with Lower GHG Emissions
Best Digital Innovation from a large company (joint winners): Evonik Operations Gmbh – COATINO® Defect Detection – Quantifying coating defects by using advanced image recognition methods / DOW – Paint Vision: Shaping the Modern Digital Lab for Paint Formulation
Best Process Innovation from a large company: UPM Biochemicals is part of UPM The Biofore Company – Future Beyond Fossils
Best Process Innovation from an SME: Botanical Solution Inc – Growing & Extracting from Plants In-the-Lab to Produce New Fungicides for Agriculture and QS-21 Vaccine Adjuvants for Human Health
ICIS Chemical Business deputy editor Will Beacham, who chairs the judging panel, said: "With the chemical industry under unprecedented pressure to transform for a low carbon future, this year's overall winner Arkema has shown how a truly circular solution can be implemented through close partnership with downstream customers."
A spokesperson for Arkema said: "We are honoured to receive this recognition of our collaboration with ON. With our high-performance materials and sustainable products, we are helping to meet the challenges of the world."
A full description of all the winning entries can be found here on the winners can be found here.
Germany's BASF is chief sponsor of the ICIS Innovation Awards while Netherlands headquartered distributor Barentz sponsored the Best Product innovation from a Large Company category.  
About ICIS
---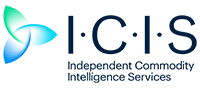 ICIS – Independent Commodity Intelligence Services – helps businesses through seamlessly delivering data and analytics, across the chemical, fertilizer and energy markets. A trusted source and benchmark for price information and insight across key commodities markets worldwide. Our independent, transparent market intelligence informs thousands of quality decisions every day, taking the pressure out of negotiations and giving customers space for more innovative thinking, through published datasets including price assessments, price forecasts, supply and demand fundamentals and more.
Over 150 years of shaping the world by connecting markets to optimise the world's valuable resources. With a global team of more than 600 experts, ICIS has employees based in London, New York, Houston, Karlsruhe, Milan, Mumbai, Singapore, Guangzhou, Beijing, Shanghai, Dubai, Sao Paulo, Seoul, Tokyo and Perth.
ICIS is part of RELX, a FTSE15 company with a market cap of £54bn and an employee base of over 35,000 experts across 40 countries.
About RELX
---
RELX is a global provider of information and analytics for professional and business customers across industries. The Group serves customers in more than 180 countries and has offices in about 40 countries. It employs approximately 35,000 people of whom almost half are in North America. RELX PLC is a London listed holding company which owns 52.9% of RELX Group. RELX NV is an Amsterdam listed holding company which owns 47.1% of RELX Group. The shares are traded on the London, Amsterdam and New York Stock Exchanges using the following ticker symbols: London: REL; Amsterdam: REN; New York: RELX and RENX. Total market capitalisation is approximately £54bn | €63bn | $66bn.