ICIS Launches Pyrolysis Oil Pricing Indexes for Chemical Recycling
London, 3 October 2023 – ICIS, a global source of commodity intelligence, is proud to announce the launch of its Pyrolysis Oil Pricing Indexes, to help satisfy the increasing consumer demand for the pricing of chemical recycling outputs. ICIS is the first market player to provide this pricing index, which will be part of ICIS' Mixed Plastic Waste – Europe pricing report launched in 2021, now ICIS Mixed Plastic Waste and Pyrolysis Oil report.
The mixed plastic waste pricing service currently includes the key feedstocks for pyrolysis oil – mixed polyolefin bales and high plastic content refuse derived fuel bales. The introduction of a pricing index for pyrolysis oil itself will give unrivalled visibility across this key chemical recycling chain. This sits alongside ICIS' comprehensive coverage of mechanical recycling markets, allowing players to directly compare chemical and mechanical recycling prices and dynamics for the first time.
Pyrolysis oil is used as a drop-in alternative to replace fossil-based naphtha, a flammable liquid hydrocarbon used in the steam cracking process to create plastics, making plastic production more circular.
Consumer and investor pressures along with increasing regulation are driving the chemical industry's transition to a circular economy. This in turn is driving the development of chemical recycling and in particular the pyrolysis oil market is starting to scale as the largest current output of chemical recycling.
As of September 2023, pyrolysis-based plants targeting mixed plastic waste (with a focus on polyolefins) as feedstock account for ~60% of all operating chemical recycling capacity in Europe according to ICIS Recycling Supply Tracker – Chemical. The total capacity for such projects in Europe is expected to become almost 7 times larger by 2028 growing to ~600,000 tonnes/year, based on the projects considered as the final investment decision (FID). Moreover, if the pre-FID project pipeline is unlocked, then the total pyrolysis capacity targeting mixed plastic waste can reach as much as ~1.7 million tonnes/year by 2028.
Mark Victory, Senior Editor, Recycling at ICIS says: "The pressure to transition to a circular economy will and we can see how that has impacted the chemical recycling market and in particular the pyrolysis oil market. Despite the negative macroeconomic conditions currently impacting across petrochemical and recycling markets, investment in chemical recycling has continued at pace."
Pyrolysis oil prices do not track their virgin equivalents, meaning that this key emerging market has lacked reliable, independent price indicators to benchmark against. ICIS' Pyrolysis Oil Pricing Index will enable buyers and sellers to assess the overall opportunities in chemical recycling market with transparency and clarity.
"The addition of the new price series gives comprehensive coverage across the chain and compliments ICIS' existing chemical and mechanical recycling supply trackers, alongside mechanical recycling price benchmarks, analytics and consultancy services. This gives customers a full suite of tools to compare and track the development of the various routes to circularity," concluded Victory at ICIS.
For the polyethylene (PE) and polypropylene (PP) sectors, chemical recycling is seen by many as the most viable route to achieving mass-scale recycled food-contact packaging within Europe. ICIS' introduction of pyrolysis oil pricing will bring significant clarity enabling customers to trade more effectively in a sector anticipated to experience remarkable growth in the years ahead.
Related Links:

ICIS Mixed Plastics Waste
ICIS Recycling Supply Tracker – Chemical

About ICIS
---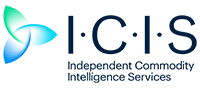 ICIS – Independent Commodity Intelligence Services – helps businesses through seamlessly delivering data and analytics, across the chemical, fertilizer and energy markets. A trusted source and benchmark for price information and insight across key commodities markets worldwide. Our independent, transparent market intelligence informs thousands of quality decisions every day, taking the pressure out of negotiations and giving customers space for more innovative thinking, through published datasets including price assessments, price forecasts, supply and demand fundamentals and more.
Over 150 years of shaping the world by connecting markets to optimise the world's valuable resources. With a global team of more than 600 experts, ICIS has employees based in London, New York, Houston, Karlsruhe, Milan, Mumbai, Singapore, Guangzhou, Beijing, Shanghai, Dubai, Sao Paulo, Seoul, Tokyo and Perth.
ICIS is part of RELX, a FTSE15 company with a market cap of £47bn and an employee base of over 35,000 experts across 40 countries.
About RELX
---
RELX is a global provider of information and analytics for professional and business customers across industries. The Group serves customers in more than 180 countries and has offices in about 40 countries. It employs approximately 35,000 people of whom almost half are in North America. RELX PLC is a London listed holding company which owns 52.9% of RELX Group. RELX NV is an Amsterdam listed holding company which owns 47.1% of RELX Group. The shares are traded on the London, Amsterdam and New York Stock Exchanges using the following ticker symbols: London: REL; Amsterdam: REN; New York: RELX and RENX. Total market capitalisation is approximately £52bn | €60bn | $63bn.