ICIS Hydrogen Market Watch to Help Accelerate Market Growth
London, 4 July 2023 – ICIS, a global source of commodity intelligence, today announced the launch of a new, free weekly hydrogen market overview, "ICIS Hydrogen Market Watch". The ICIS Hydrogen Market Watch acts as a central resource for market participants to monitor key developments in the nascent hydrogen market. The overview presents market participants with pricing information and coverage of core developments across policy, regulations and more, supporting them in making investment decisions in this important commodity for the future.
Jake Stones, Hydrogen Specialist at ICIS, said, "Hydrogen is one of the key enablers for the energy transition. However, although there is already large hydrogen usage, there is not enough clarity to establish a global market on the level needed for the future. ICIS is therefore producing this free weekly overview to support both price and information transparency to support market growth."
The hydrogen market is currently opaque, which hinders new entrants as they cannot gauge return on investment. Although there is a lot of disparate information available, this weekly summary focuses on essential developments, giving market participants clear, actionable insights across policy, regulation and pricing.
"Supporting investment decisions with a reliable insight about the market and pricing transparency will help bring clarity to the hydrogen market," continues Stones. "This new intelligence service will feature ICIS' hydrogen assessment information for unabated Steam Methane Reforming (SMR), commonly referred to as "grey" hydrogen, low-carbon SMR and low-carbon Autothermal Reforming (ATR) and wholesale power market electrolysis. The overview will also show the cost premium between low-carbon hydrogen and grey hydrogen."
ICIS Hydrogen Market Watch will include an ammonia-to-hydrogen assessment, providing the cost of hydrogen from imported ammonia, which represents a large proportion of hydrogen production. This is a market-based assessment based on the pricing of ammonia. It will also include insights from across the hydrogen economy, such as articles and whitepapers, and will feature the ICIS Hydrogen Insights podcast series.
"While the future energy mix will be diverse, hydrogen has a big role to play. If we are going to meet our decarbonisation targets, it is essential that we have transparency in this developing market. ICIS helped to create the European Gas market, through its forerunner Heren Energy, hence the Heren Index and ICIS TTF, and we are confident that the ICIS Hydrogen Market Watch will help move the Hydrogen market a big step forward," concludes Stones.
Related links
ICIS Hydrogen Market Watch
About ICIS
---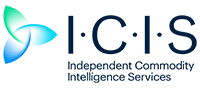 ICIS – Independent Commodity Intelligence Services – helps businesses through seamlessly delivering data and analytics, across the chemical, fertilizer and energy markets. A trusted source and benchmark for price information and insight across key commodities markets worldwide. Our independent, transparent market intelligence informs thousands of quality decisions every day, taking the pressure out of negotiations and giving customers space for more innovative thinking, through published datasets including price assessments, price forecasts, supply and demand fundamentals and more.
Over 150 years of shaping the world by connecting markets to optimise the world's valuable resources. With a global team of more than 600 experts, ICIS has employees based in London, New York, Houston, Karlsruhe, Milan, Mumbai, Singapore, Guangzhou, Beijing, Shanghai, Dubai, Sao Paulo, Seoul, Tokyo and Perth.
ICIS is part of RELX, a FTSE15 company with a market cap of £47bn and an employee base of over 35,000 experts across 40 countries.
About RELX
---
RELX is a global provider of information and analytics for professional and business customers across industries. The Group serves customers in more than 180 countries and has offices in about 40 countries. It employs approximately 30,000 people of whom almost half are in North America. RELX PLC is a London listed holding company which owns 52.9% of RELX Group. RELX NV is an Amsterdam listed holding company which owns 47.1% of RELX Group. The shares are traded on the London, Amsterdam and New York Stock Exchanges using the following ticker symbols: London: REL; Amsterdam: REN; New York: RELX and RENX. Total market capitalisation is approximately £49bn | €58bn | $63bn.