ICIS Launches German LNG Pricing Intelligence
London and Singapore, 23 February 2023 – ICIS, a global source of Independent Commodity Intelligence Services, announces a new pricing service for German LNG, providing detailed insight for customers from one of the world's fast-growing markets. ICIS is the first source of energy intelligence to provide dedicated pricing for the German LNG market.
Germany has historically been the most significant European buyer of Russian gas and for many years relied heavily on the nation for over half its supply. However, amidst the current strained political landscape, that share has collapsed, and Germany now has a stated target to step away entirely from Russian gas in 2024.
Last year, the German government identified LNG as a critical supply source to replace Russian gas and Berlin has financially supported an accelerated programme for up to 10 LNG import terminals to be developed. Three LNG terminals have already started operations in the first weeks of 2023, connecting Germany more directly than ever to the global LNG market and creating an even greater need for trusted energy intelligence and price transparency.
"At ICIS, we bring a proven methodology and pricing expertise to provide daily German LNG spot price assessments in line with all our global LNG assessments," Ed Cox, ICIS Global LNG Editor, says. "This provides experienced LNG companies and new entrants with trusted pricing to support business decisions on both the sell and buy side. This price transparency reduces the risk of exposure to prices that do not directly reflect the fair value of the German market, which could lead to greater financial risk."
The rapid growth of German LNG imports will influence spot LNG pricing and market sentiment across Northwest Europe. As a result, traders, analysts, and risk managers must understand the specific drivers of the German spot LNG price as distinct from other markets.
In addition to mainstream gas and LNG companies, regional European gas and downstream German chemical companies are looking to develop a position in LNG as they face increasing exposure to German LNG imports. Understanding how German LNG imports are priced and how this compares with regional gas hub pricing is increasingly important.
"Taken alongside other ICIS German LNG content – daily pricing intelligence, news, real-time alerts, vessel tracking, and demand forecasting – it provides users with a complete overview of the fast-growing German market at a granular level that is unmatched by other providers," Ed Cox concludes.
About ICIS
---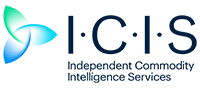 ICIS is a trusted source of global commodity intelligence for the energy, chemical and fertilizer industry. We are a division of RELX, a FTSE 15 company with a market cap of £46bn and an employee base of over 30,000 experts across 40 countries.
At ICIS, we help businesses make strategic decisions, mitigate risk, improve productivity, and capitalise on new opportunities. We make some of the world's most important markets more trusted and predictable by providing data services, thought leadership and decision tools. As a result of our unmatched global presence, we can deliver targeted connected intelligence to influence thousands of decisions across supply chains every single day. We shape the world by connecting markets to optimise the world's valuable resources. With a global team of more than 600 experts, ICIS has employees based in London, New York, Houston, Karlsruhe, Milan, Mumbai, Singapore, Guangzhou, Beijing, Shanghai, Dubai, Sao Paulo, Seoul, Tokyo and Perth.
About RELX
---
RELX is a global provider of information and analytics for professional and business customers across industries. The Group serves customers in more than 180 countries and has offices in about 40 countries. It employs approximately 30,000 people of whom almost half are in North America. RELX PLC is a London listed holding company which owns 52.9% of RELX Group. RELX NV is an Amsterdam listed holding company which owns 47.1% of RELX Group. The shares are traded on the London, Amsterdam and New York Stock Exchanges using the following ticker symbols: London: REL; Amsterdam: REN; New York: RELX and RENX. Total market capitalisation is approximately £46bn | €51.8bn | $56bn.