ICIS Power Forecast on Bloomberg Terminal
ICIS Power Forecasts now available on Bloomberg Terminal as part of its Commodity Price Forecast Page

London, 8 November 2023 – ICIS, a global source of Independent Commodity Intelligence Services, has announced its German Power forecast is now available on the Bloomberg Terminal's Commodity Price Forecast page at CPFC <GO>. ICIS Power price forecast is a trusted and reliable market reference, providing Bloomberg Terminal users with deeper insights into commodity markets.
The addition of ICIS German Power price forecasts is part of an extended collaboration between the two organisations to ensure the highest quality of intelligence for traders, analysts, energy companies, and financial institutions looking for timely and accurate data needed to enhance decision-making, risk management and market analysis. The CPFC <GO> page is the home of commodity price forecasts on the Bloomberg Terminal. It allows users to analyse the distribution of contributors' forecasts and assess how market volatility detaches commodity prices from the most recent consensus.
Announcing the latest collaboration, Stuart Wood, Head of Commercial Strategy – Energy, commented, "Adding ICIS data to the CPFC page will strengthen forecasts available for users on the Bloomberg Terminal and increase the ability of users to anticipate future market movements, identify trends, assess potential investment opportunities or risks, and manage their exposure to price fluctuations."
The CPFC <GO> page quotes price forecasts for six quarters and five years ahead.
"Our aim is to bring increased transparency and independence to the market, and ensure vital data and analysis are delivered where and when our customers need them. We are delighted to continue to expand our relationship with Bloomberg and provide its users with access to our German Power forecast that can help them shape future business decisions," concluded Wood.
"We are thrilled to work with ICIS to bring their German Power forecasts to the Bloomberg Terminal community," said Emilie Gallagher, Global Head of Commodities, FX, and Macroeconomics at Bloomberg. "With the volatility in European power prices we have seen an increase in client demand for power forecasts, and ICIS is helping to satisfy those needs."
To view the Bloomberg German Power forecast, visit CPFC <GO> on the Bloomberg Terminal.
About ICIS
---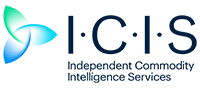 ICIS – Independent Commodity Intelligence Services – helps businesses through seamlessly delivering data and analytics, across the chemical, fertilizer and energy markets. A trusted source and benchmark for price information and insight across key commodities markets worldwide. Our independent, transparent market intelligence informs thousands of quality decisions every day, taking the pressure out of negotiations and giving customers space for more innovative thinking, through published datasets including price assessments, price forecasts, supply and demand fundamentals and more.
Over 150 years of shaping the world by connecting markets to optimise the world's valuable resources. With a global team of more than 600, ICIS has employees based in London, New York, Houston, Karlsruhe, Milan, Mumbai, Singapore, Guangzhou, Beijing, Shanghai, Dubai, Sao Paulo, Seoul, Tokyo and Perth.
ICIS is part of RELX, a FTSE15 company with a market cap of £54bn and an employee base of over 35,000 across 40 countries.
About RELX
---
RELX is a global provider of information and analytics for professional and business customers across industries. The Group serves customers in more than 180 countries and has offices in about 40 countries. It employs approximately of whom almost half are in North America. RELX PLC is a London listed holding company which owns 52.9% of RELX Group. RELX NV is an Amsterdam listed holding company which owns 47.1% of RELX Group. The shares are traded on the London, Amsterdam and New York Stock Exchanges using the following ticker symbols: London: REL; Amsterdam: REN; New York: RELX and RENX. Total market capitalisation is approximately £54bn | €62bn | $66bn.